In addition to Field Days at other Centers, a variety of events take place throughout the year at the West Tennessee AgResearch and Education Center. Below is a complete schedule of public events, and we invite you to participate! Links to more details are included as additional information becomes available.
Bicentennial Heritage Festival …. Saturday, October 9, 10:00 AM – 4:00 PM. Enjoy our exhibits, demonstrations, and presentations about the agricultural and rural history of Jackson/Madison County and West Tennessee on our 200th birthday.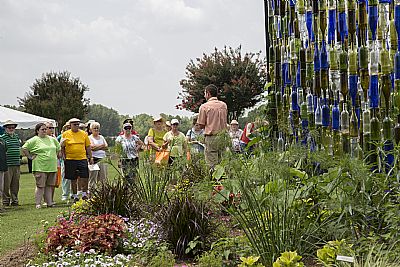 2021 Summer Celebration …. Watch our recorded garden tours and other presentations.