The West TN Landscape Review is going VIRTUAL for 2020!
In an effort to support our local green industry professionals, we are providing educational programs that will help you maintain your pesticide applicator certifications. In total, 5 programs are offered in varying areas of interest. We hope this delivery method will help our local green industry businesses and their employees to stay up-to-date and within regulation for 2020-2021.
Training Notes:
Tennessee Pesticide Recertification Points
| Categories | Total pts |
| --- | --- |
| 03, 10, & 12 | 5 |
| 02 | 1 |
| 01 | 1 |


NOTE:
1 point in C03, C10 & C12 for ALL videos.
1 point in C01 for Turf Pests & Diseases
1 point in C02 for Pests & Diseases of Oak.
3 Simple Steps
1. Watch Video
Take note of the Passcode displayed at the end of presentations. It is unique to each presentation and required to initiate the quiz.
2. Take Quiz
Enter ALL contact information including TDA Certification #. The accuracy of this information is paramount for proper points assignment. The Quiz link is located just above each video on this page.
A passing score of 70 or above is required for TDA to award the credit
3. Monitor Point Accumulation
We will turn in acquired credits at the end of each month to TDA. You can monitor your points at https://agriculture.tn.gov/default.asp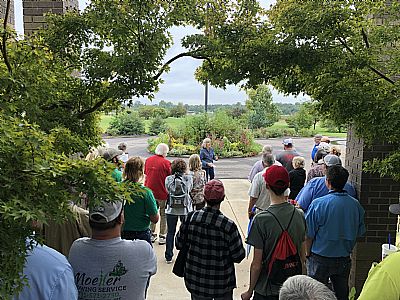 Training Videos:
Select a tab from the list below to watch the video. The quiz link is located just above the video.
If you prefer, you may watch as a playlist on YouTube but you will need to return to this page to take the quiz.
Questions?
Reach out to Carol Reese at the West Tennessee AgResearch and Education Center by email at jreese5@utk.edu or by phone at 731-425-4767.